Mr. Rahul Mithal
Chairman
(w.e.f. 16.11.2021)
It is a great privilege to write to you all for the first time since taking over as the Chairman of your company in November 2021.
During the financial year 2021-22, your company has achieved highest-ever turnover of ₹ 95.13 crore, up by 38.4% from FY21 turnover of ₹68.74 crore. The profit before tax is ₹ 64.31 crore, up by 86.7%, as compared to ₹ 34.44 crore of the previous year. Also, your company is now a debt-free entity. In May2022, it repaid all its debt of ₹ 24 crore, which appears in the balance sheet as on March 31, 2022.
Your directors have recommended a final dividend of ₹13.65 crore, i.e., ₹ 1.30 per share on 10.50 crore equity shares, which is 13% of paid-up capital of the company. As train operations returned to normalcy post-Covid, the demand for traction power shot up and your company facilitated procurement of 11400 MUs of energy for the Indian Railways under the 'open access' policy, duringFY 22 as compared to 7900 MUs in the FY21. It has, so far, arranged open access in 13 states/ entities(including DVC control Area & UP ISTS).
Furthermore, the Power generation on account of the improved performance of the windmill also registered a growth of 30%. With the focus on cleaner sources of power to effectively balance growth with sustainability and to meet the Renewable Purchase Obligations (RPOs) of Indian Railways, during the year, your company assisted the Railways in procuring almost 179 MUs of green energy. The Government of India's target of 450 GW of renewable energy capacity by 2030 and the Railways' plan to become net-zero carbon emitter by 2030 with 100% electrification of its broad-gauge network provide multiple opportunities and your company is uniquely positioned to tap these opportunities. Your company has already tied-up 1700 MW of renewable power through mega solar parks in Madhya Pradesh & Uttar Pradesh and under the CPSE scheme as well.
Besides, 100 MW of power under Round-The-Clock (RTC) mode has been tied-up through the Solar Energy Corporation of India (SECI). Your company consistently endeavors to adopt andmaintain the highest standards of ethics in all spheresof business activities. It accords highest importance totransparency, accountability, and equality in all facetsof its operations. Your company is implementing theprecepts of Corporate Governance in letter and spirit.Your company understands its responsibility towardssociety and adopted a Corporate Social Responsibilityand Sustainability Policy of the holding company tocommit itself towards operating in an economically,socially, and environmentally sustainable manner. As aresponsible corporate citizen, your company has spent ₹ 90.65 lakh on various CSR activities during the FY22.
All the above would not have been possible without thecontinuous support and guidance of our parent Ministry andour stakeholders for which we are thankful.Our Company has a long path to cover and with afuture-looking approach, we will cross new frontiersin the renewable space. With a vision to assist theRailways in achieving its Net Zero mission, yourcompany remains committed to its purpose in aresponsible and sustainable way!
With Best Wishes,
( Rahul Mithal )Chairman
REMC LIMITED
Date: 18th August 2022
---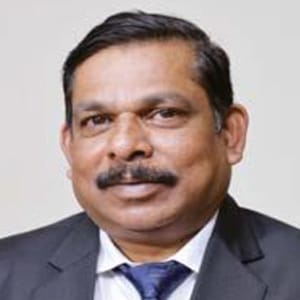 Mr. Gopi Suresh Kr. Varadarajan
Ex-Chairman
(upto 06.10.2021)
---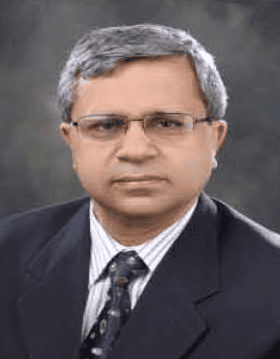 Mr. Rajeev Mehrotra
Ex-Chairman & Managing Director
(upto 30.06.2021)
---